17th - 19th July 2020
Cheltenham Town Hall, UK
Our team of DJs
Ewa
Zbrzeska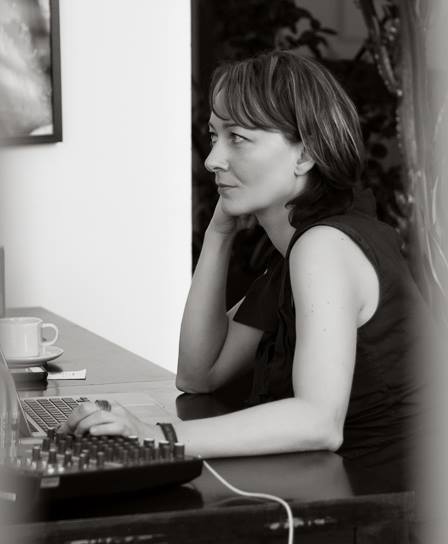 Ewa is originally from Poland, but is now based in London. She is a regular DJ at several of the London venues, including Corrientes, Pavadita, The Crypt, The Dome, Negracha and The Light.
She has been invited to DJ at European events including in Paris, Oslo, Warsaw, Łódź, Angoulême, Palermo, Geneva, Moscow, Yalta, Amersfoot, Barcelona and Sitges. In the UK, she has played at Edinburgh, Rivertango and Spitalfields and at the CITF in 2017 and 2018. We are delighted to be able to say that she will be returning for a third year to share her music at Cheltenham International Tango Festival, this time at the Midsummer Ball on the Saturday night.
Ewa plays traditional tango, with an emphasis on creating different moods and musical textures to bring a range of emotions to the dancers.

Ricardo
Peixoto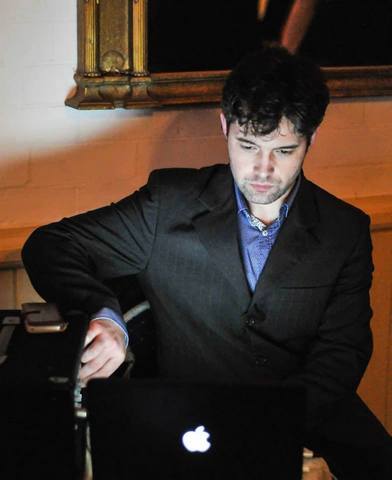 Ricardo Peixoto is a tango DJ who leaves his ego at the door. His aim is to play music for the dancers, to inspire the emergency cabaceo, the facilitate a nice ronda, to keep the smiles going to the end of a tanda.
Strongly influenced by DJ Damian Boggio, Ricardo adapts the music to the dancefloor and enjoys seeing the dancefloor reflect the music. "Each tanda is a chapter and each milonga a whole story - different all the time."
Ricardo has been DJing for eleven years all around England, Scotland and overseas. He is currently the resident DJ at La Milonga Ideal in Warwick.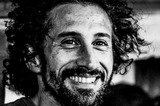 Diego
Doigneau
Diego Doigneau was born in Buenos Aires where he studied theatre and music which he continued to study in London.  He has been the resident DJ at Negracha Tango Club since 2009 and organised Tango Etnia for 3 years.
Diego has been a tango DJ in several European festivals and most major London and UK milongas and festivals including:  Milonguero Nights (Moscow), River Tango Festival (London), Sur Encuentro Milonguero (Mallorca), Milonga de la Luna (Barcelona), Milonga Arrabalera , Carablanca, El Porteñito, Milonga de la Luna (London),  Tango at Spitafield,  London Red Rooms, Tango Lounge - Nottingham, Rojo y Negro, La Divina Milonga, Septonathon (Eton), London Tango Long Weekend, Milonga Porteña, Zero Hour at The Dome, Tango Terra, The Light, Ardingly International Tango Festival, Reading, Milonguero Nights at Leicester Square - London, Stardust Milonga, Los Angelitos, Tango Instinct, Milonga Bohemiene. In Buenos Aires he has been a DJ at Practica X, Viva la Pepa and El Motivo. He has been a DJ in festivals in Mallorca, Moscow, Birmingham, Reading, Brighton, and Edinburgh.
Diego previously DJed for us in 2017 and 2018 and we are delighted to be able to invite him back again for this year's festival.
His DJing is mainly based around Golden era Orchestras although he also DJs regularly at Negracha tango on their contemporaneo dance floor, where he plays orchestras from the 60s onwards with touches of electro and other non-tango tunes.

Leroy
Tango Cat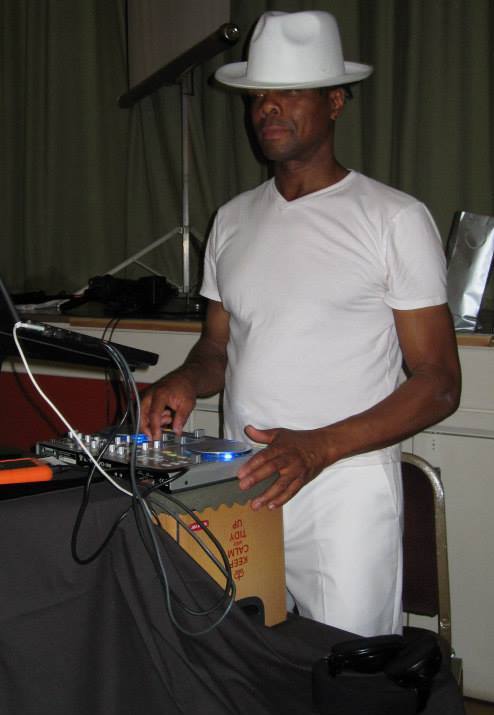 Anyone who has regularly attended our Cabaret Parisien Ball (or even goes back to when it was called something we are no longer allowed to call it) will be aware that Leroy Tango Cat was there from the very first one. We couldn't picture a major event like the Cheltenham International Tango Festival without some of Leroy's music, so he will be there to provide some of his usual flair!
Leroy is a teacher, performer and DJ who is much loved across the south of England and beyond. He is based in London, but has taught regularly in Oxford and is always a welcome visitor in the west of England, most notably in Cheltenham and Hereford. As a teacher, he brings a unique smoothness to tango and as a DJ, he brings an eclectic mix of music into the tango world and has always made our Summer Ball an event to be remembered!
He is back by popular demand to the Cheltenham International Tango Festival!!

Eduardo
Bozzo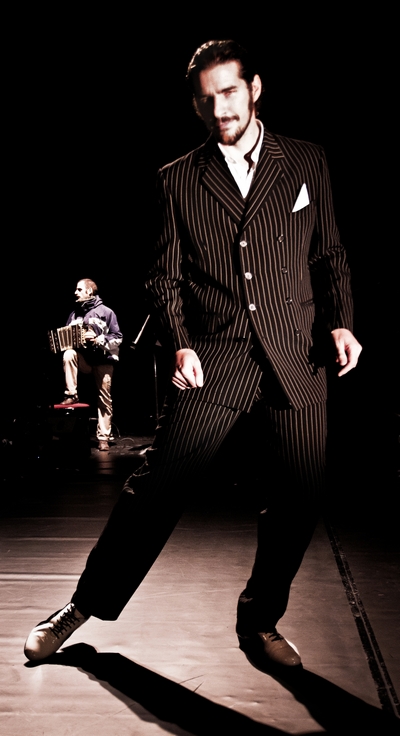 To Eduardo, like many other "Porteños" of Buenos Aires, tango is a form of expression that transcends both dance and music. It is pure poetry!
Eduardo has danced and taught around the globe and is one of tango's pioneers outside Argentina. He was the first of that nationality to teach in Vietnam and Cyprus as well as the first in Lillihammer (Norway) and Xhanti (Greece).
He developed his skills in Buenos Aires with maestros like Cieri, El Negro Alcibiades and Claudia Bozzo to name but a few. He has danced in traditional shows from BA nightclubs and shows in the Café Tortoni to dancing tango with a modern take in "Una Noche en Buenos Aires" at the Opera House in London.
Eduardo was the first tanguero to use tango as a therapy (tangoterapia) in the famous "Hospital Neuro-Psiquiatrico Borda" in Argentina.
He has also experimented with theatre as an actor, dancer and choreographer both in his native Argentina with "Gardel, El Mesias" and in other countries such as with "Drag Richard III" at Riverside, London.
His quest is to now share his "pure tango poetry" with dancers in his beloved Bristol and across the southwest of the UK.
The UK's best Argentine import, Eduardo is well known across the south of England for his superb teaching skills. This year, we again allow you to see his other great skill as a tango DJ!

Paul
Rogers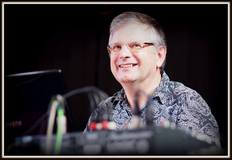 Paul has been dancing tango around the world with his wife Maureen for 13 years. They are based in Bristol and were hosts at Halo Tango for 8 years where Paul was resident DJ.
Paul is a regular guest DJ at the Tango Feast in Devon and will be returning for a fifth year to the Cheltenham International Tango Festival.