29th June - 1st July 2018
Cheltenham Town Hall, UK
Our teaching couples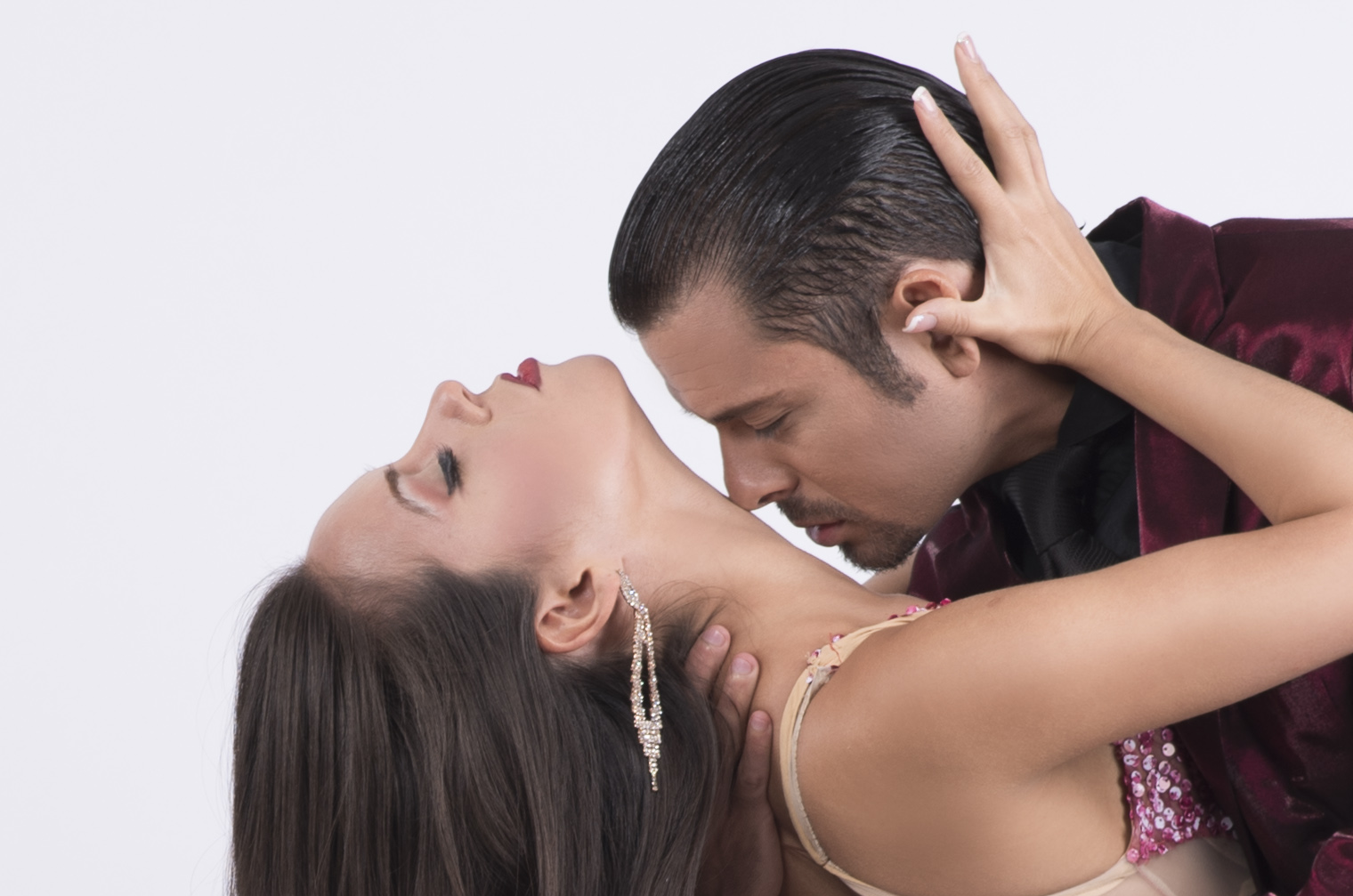 Yanina
Quiñones

and Neri

Piliu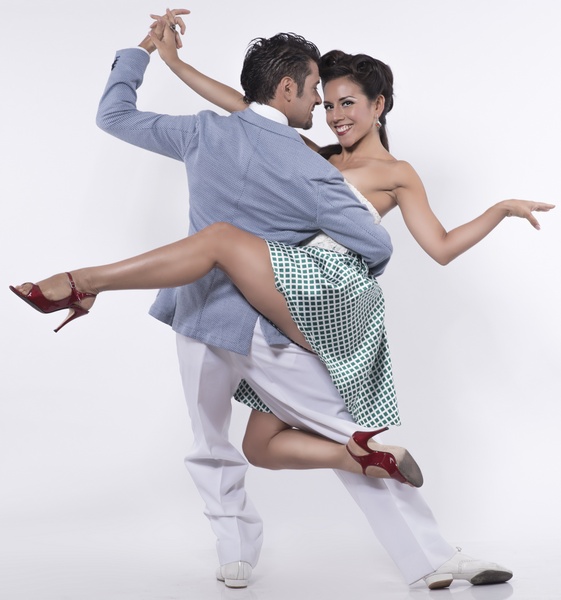 Neri and Yanina have been dancing together since 2006. At this time, they took part in tango competitions in Buenos Aires, where they won first place in both Tango Salon and Escenario:
Pre-World Champions-North Zone Tango Salón 2006/2007
Pre-World Champions West-South Area Tango Show 2006
Champion Baradero Stage Tango Festival 2007
Second place in the Tango Salon World Championship 2008, which is held annually in Buenos Aires
Since that time, they have performed at some of Buenos Aires' most well-known Milongas - such as Sunderland, La Baldosa, Salon Canning, Gricel, Porteño y Bailarin - often accompanied by top level orchestras such as Color Tango, La Orchestra de la Ciudad de Buenos Aires and La Orchestra Sans Soucis. They have also worked in some of the city's most important theatres including Piazzolla Tango Show, Boca Tango and Café Tortoni.
They have taught in some of the most prestigious schools in Buenos Aires (Escuela Argentina de Tango and Escuela Carlos Copello) and the rest of the world (Japan, Italy, France, UK, Russia).
They are currently working full-time with Natalia Hills' dance company Tangueros del Sur and Tangox2, Miguel Angel Zotto's Company as well as teaching in Milano, Salerno, Avellino and Monopoli in Italy.
This will be their first time teaching at the Cheltenham International Tango Festival.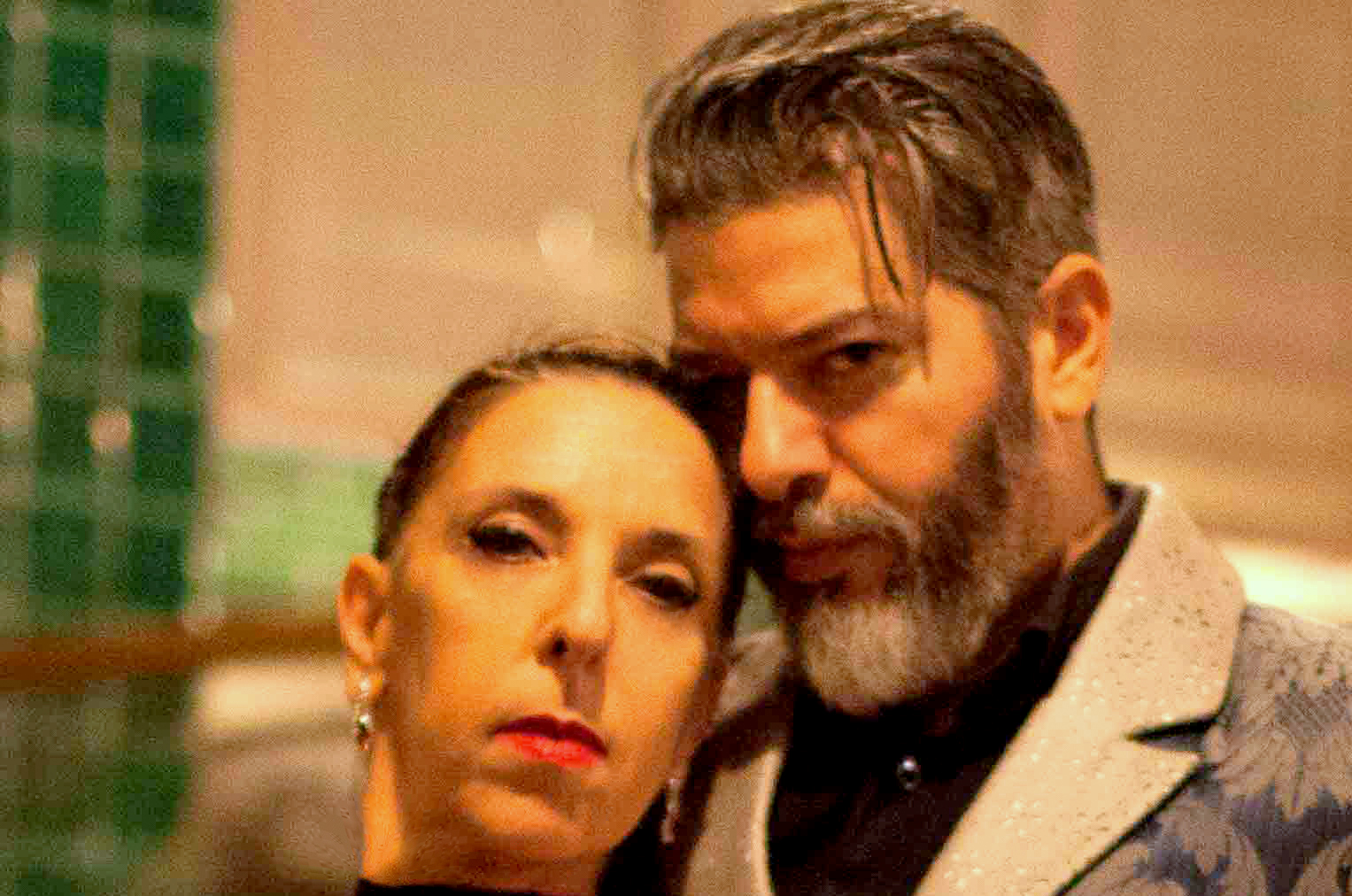 Graciela
Guerriera

and Osvaldo

Perez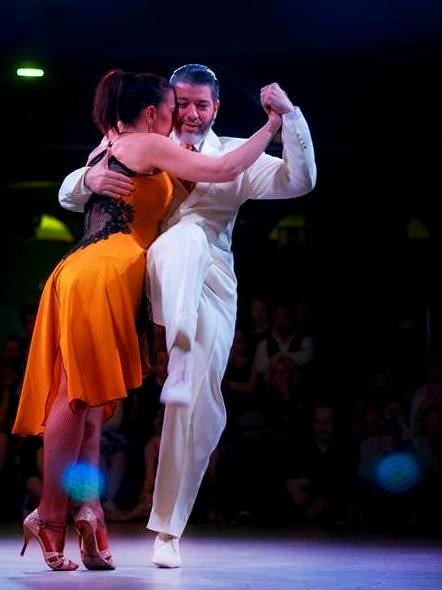 Graciela and Osvaldo specialise in the characteristics and interpretation of various tango styles - from the old styles of canyengue and milonga through to tango nuevo. They have performed in their intense acting style at the most important and famous festivals and celebrations of Traditional Argentine Culture and were fellows of the Ministry of Culture in Argentina, both lecturing and mounting tango dance shows (as selected by a panel made up from the likes of Maximiliano Guerra, Graciela Rios Saiz and Nancy Bocca).
Today their art extends beyond the borders of Argentina, into Spain, France, Germany, Latvia, England and Holland, including as judges of the World Tango Championships Final in Spain in Jerez de la Frontera in 2006 and Alicante in 2011.
They had a thorough academic training with the masters Carlos Rivarola, Gloria and Eduardo Arquimbau, Roberto Herrera, Ana Maria Stekelman, Dinzel Gloria, Rodolfo Dinzel, Gisela Ane, Gustavo Naveira, Maria Nieves, Milena Plebs, Ezekiel Farfaro; Meilna Brufman, Claudio Gonzales, Eduardo Capuzzi, Osvaldo Zotto, Monica and Omar Ocampo, who taught them how to offer quality and excellence in all of their shows and classes.
As specialists in the delightful canyengue style, they have been invited to give both workshops and exhibitions at major festivals throughout Europe, including in Nice and Corcega (France); Cullera Valencia, San Sebastian, Cartagena, Burgos and Segovia (Spain); Devon, London and Cheltenham (England); Freiburg and Munich (Germany); L'Quila (Italy) and now return to Cheltenham for the first ever Cheltenham International Tango Festival.
Graciela and Osvaldo currently run the Tango Cultural Centre of Barcelona, La Yumba and the company, Barcelona Tango Show which is considered the most traditional and authentic institution of Argentine Tango in Barcelona.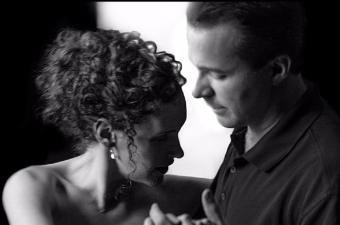 Sigrid
van Tilbeurgh

and Murat

Erdemsel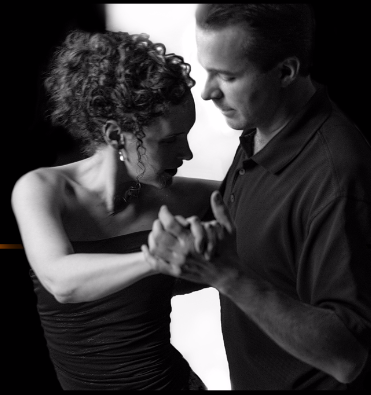 Murat is gifted with an insightful, thorough and analytical understanding of dance. He started his journey with tango in Istanbul, 1997. Widely known for his strong lead and musicality, Murat's background in fine arts and music provides him with the perfect blend of senses for the movement of bodies through time and space.
In his philosophy of teaching, Murat strives to offer students valuable tools in order to enable them to take control of their own personal growth. He is warm, attentive, entertaining and accessible to students. The style of his teaching is holistic in approach and clear in method. He successfully combines technical and sensory exercises with fundamental concepts that lead to all the challenging possibilities of improvisation and expression.
As demonstrated in his own dance, he focuses on the origin of movement coming from an agreement in the embrace and has created a unique brand all his own characterized by musicality, playfulness, a balanced partnership and an awareness of social etiquette.
Murat has influenced large numbers of dancers with his unique perspective of dance and instruction. He followed his parents' path to art school. He established himself as an artist before he arrived in the US to complete his Masters Degree in Painting. His art works were sold to collections in Europe and in the States.
Murat regularly visits Holland, France, Germany and Italy.
Sigrid has always loved dancing. She studied classical dance when young and later took up contemporary dance. She discovered Argentine tango in 1988 in South-Western France, where she comes from. In 2001, she took part in a tango peformance and started teaching it the following year.
Sigrid continued to take lessons in tango while studying Spanish at university in Toulouse. During this time, she was strongly influenced by Hernán Obispo, Christophe Lambert and Moira Castellano.
In 2004, she visited Buenos Aires for a year in order to deepen her understanding of the tango. While there, she was able to dance a lot and taught at the Confitería Ideal with Fabrizio Forti. On her return, she began her international career teaching and dancing tango. She travelled to Norway with Jarle Sandodden and to Moscow with Kamel Rebaï.
In 2006, she moved to Paris in order to work with Mazen Kiwan. They travelled widely together, teaching and dancing and gradually established themselves on the Argentine tango scene.
In July 2008 Sigrid got married and settled in Berlin with her husband. She then worked in partnerships with Marcelo El Chino Gutiérrez and Yanick Wyler, and began to develop her speciality, which is leading courses in women's tango technique. At the end of 2009 she became a mother and six months later started to work with Daniel Carlsson and later with Dominic Bridge, all the while travelling fairly frequently on her own to deliver courses on women's tango technique. This type of course is now her speciality.
Since the summer of 2013 she has lived in Lausanne in Switzerland and is now working in collaboration with Murat, although without giving up entirely her collaboration with Daniel or her solo work teaching women's tango technique.
'When she dances the tango, Sigrid's elegance is complemented by her sensitive interpretation of the music. Thanks to her technical ability, her movement appears natural and fluid. When teaching she is generous with her knowledge and thereby enables her students to make progress.' - Yanick Wyler.

Jolanta
Dickson

and Adrian

Barsby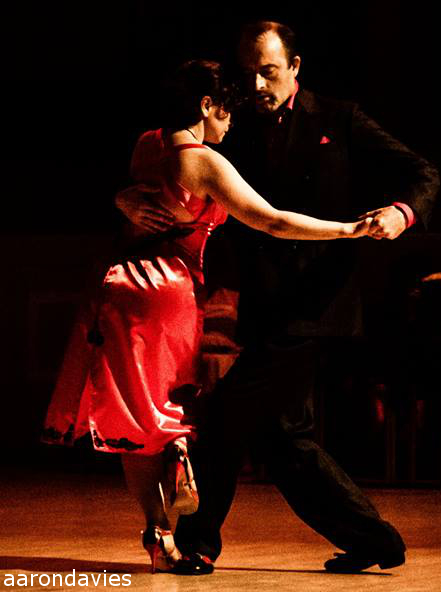 Jolanta and Adrian have danced together for seven years. They are serious hobby dancers and especially enjoy dancing canyengue.
As well as being co-organisers of the festival with Janet Earl, they will be teaching several beginner workshops over the course of the weekend. They first performed at the Cheltenham Town Hall as part of the Cheltenham International Dance Festival in 2013 and were so smitten by the atmosphere and the quality of the floor that they decided there just had to be a tango festival there. The rest is history!
Together with Janet Earl, Adrian has run Tango Cheltenham for nearly twelve years, during which time, they have seen tango really take off in the surrounding areas, some of it as a direct consequence of their own teaching.
Facebook
Page