21st - 23rd June 2019
Cheltenham Town Hall, UK
Our teaching couples
We are pleased to announce our list of teaching couples below.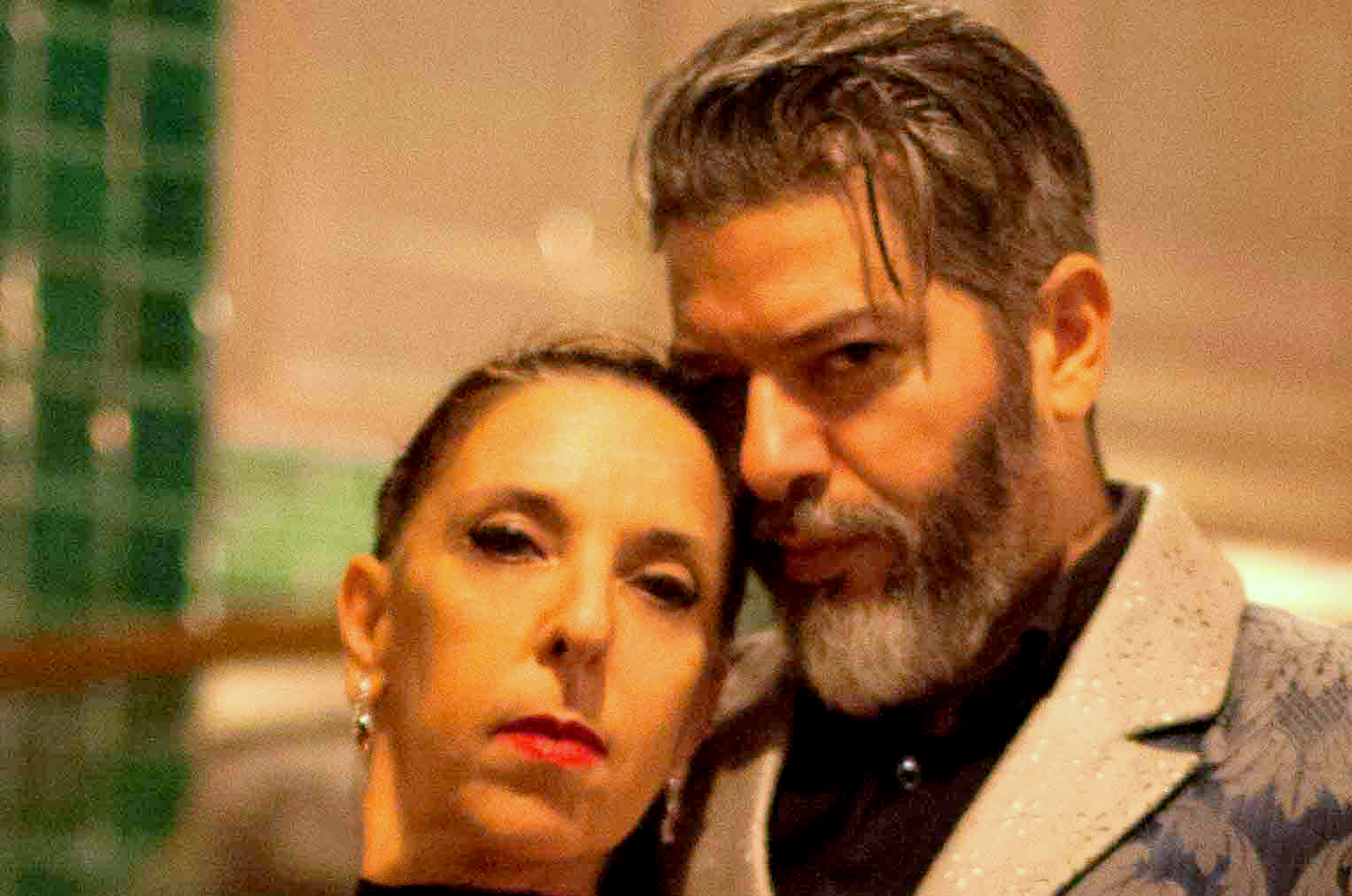 Graciela
Guerriera

and Osvaldo

Perez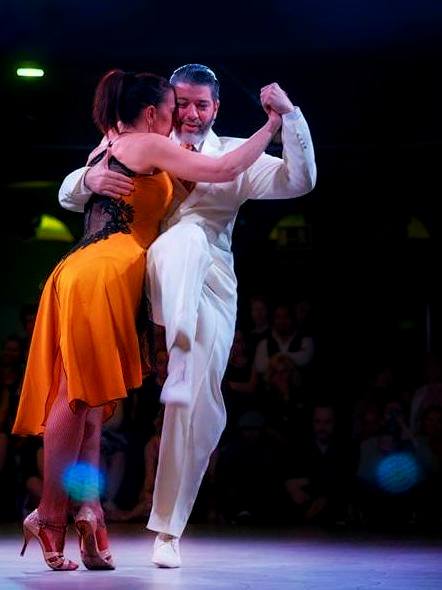 Graciela and Osvaldo specialise in the characteristics and interpretation of various tango styles - from the old styles of canyengue and milonga through to tango nuevo. They have performed in their intense acting style at the most important and famous festivals and celebrations of Traditional Argentine Culture and were fellows of the Ministry of Culture in Argentina, both lecturing and mounting tango dance shows (as selected by a panel made up from the likes of Maximiliano Guerra, Graciela Rios Saiz and Nancy Bocca).
Today their art extends beyond the borders of Argentina, into Spain, France, Germany, Latvia, England and Holland, including as judges of the World Tango Championships Final in Spain in Jerez de la Frontera in 2006 and Alicante in 2011.
They had a thorough academic training with the masters Carlos Rivarola, Gloria and Eduardo Arquimbau, Roberto Herrera, Ana Maria Stekelman, Dinzel Gloria, Rodolfo Dinzel, Gisela Ane, Gustavo Naveira, Maria Nieves, Milena Plebs, Ezekiel Farfaro; Meilna Brufman, Claudio Gonzales, Eduardo Capuzzi, Osvaldo Zotto, Monica and Omar Ocampo, who taught them how to offer quality and excellence in all of their shows and classes.
As specialists in the delightful canyengue style, they have been invited to give both workshops and exhibitions at major festivals throughout Europe, including in Nice and Corcega (France); Cullera Valencia, San Sebastian, Cartagena, Burgos and Segovia (Spain); Devon, London and Cheltenham (England); Freiburg and Munich (Germany); L'Quila (Italy) and now return to Cheltenham for the first ever Cheltenham International Tango Festival.
Graciela and Osvaldo currently run the Tango Cultural Centre of Barcelona, La Yumba and the company, Barcelona Tango Show which is considered the most traditional and authentic institution of Argentine Tango in Barcelona.
This will be their third time at Cheltenham International Tango Festival and we are delighted that they are back again for your and our pleasure.

Patricia
Hiliges

and Matteo

Panero

Based in Italy, Patricia and Matteo represent the growing standards of European excellence in Argentine Tango. They enrich their elegant Tango Salon style with innovative elements, full of fantasy and musicality. For them, tango is a culture that speaks to an internal human need. They share this culture in an atmosphere of friendship and warmth created through their good humour and charisma.
They have worked at several important international Tango Festivals both in Italy and abroad. Since 2001 they have been dancing in the Show "Boulevard Tango" with the Orchestra Ensemble Hyperion. They have also danced in shows with orchestras such as Los Reyes del Tango and Color Tango. While in Buenos Aires they performed in all the well-known Milongas.
In 2008, they took part as dancers in the Tango Opera "Y Borges cuenta que" by Luis Bacalov. In 2009 they were the main dance couple in the tango opera "Maria de Buenos Aires". They are producers and choreographers of the shows: "Capitolo IX Tango" and "Alma de Tango". Since 1999, Patricia and Matteo have run the "Tangoclub Firenze" and since 2002 they have organized the International Firenze Tango Festival.
They previously taught and performed at the CITF in 2015 and 2016 and we are delighted to be welcoming them back in 2018.

Fernanda
Grosso

and Alejandro

Ferreyra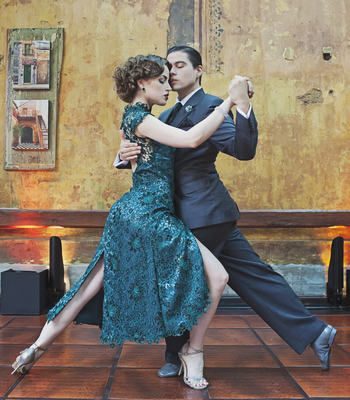 Credit: KiccaTomassiPhotography.com
Fernanda Grosso and Alejandro Ferreyra are tango dancers from Buenos Aires who started their dancing career in 2002.
After studying for several years with the most renowned masters and milongueros, their paths met in 2007. Since then, they have worked in several well-known tango houses as well as at international events, milonga exhibitions and as choreographers and teachers in El Zanjon de Grandados, a historical venue in San Telmo, Buenos Aires.
Today, they are choreographers and directors of the renowned tango group, Tango Desire Company. They have performed extensively with Tango desire Company in Buenos Aires and other Argentine cities, in historical theatres, public and private events and cultural exhibitions.
Fernanda and Alejandro have performed with some of the key figures of Argentine Tango such as Alberto Podesta, Sexteto Mayor, Raúl Lavie, Rubén Juarez, Adriana Varela and Ultratango
Their most noted performances in Buenos Aires include: the opening of the Puente de la Mujer (Bridge of the Woman) in puerto Madero in front of five thousand spectators; A show for the United Nations in Avenida 9 de Julio; The premier of the show, Forbidden Tango in the Astral theatre (as choreographers and directors)
They have performed in some of the most iconic milongas in Buenos Aires, including Sunderland Club, Yira Yira, Gricel (La Cachila), Milonga del trovador and others.
Since 2006, they have taught in several destinations across the world, performing as part of the Tango Desire show, giving workshops and performing in festivals. They have performed in France, England, Greece, Switzerland, China, Turkey, Italy, Chile, Dubai, Abu Dhabi, Kuwait, Hong Kong, South Korea, Macau, the Philippines and more.
In 2011, they were winners of the Stage Tango Competition and in 2014, winners of the Salon Tango Competition in the North Zone of Buenos Aires. They have given interviews to several international TV shows, on radio and in newspapers.
Artistically, Fernanda and Alejandro see themselves as traditional tango dancers who always maintain the essence of Argentine tango, the connection and the elegance of the embrace, whether performing on stage or "on the floor" at a milonga or festival.
They previously taught and danced at Cheltenham International Festival in 2016 and were very popular with everyone. We are very much looking forward to their welcome return.

Jolanta
Dickson

and Adrian

Barsby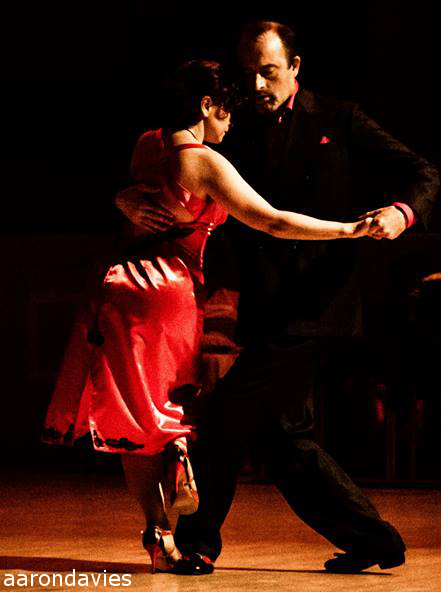 Jolanta and Adrian have danced together for seven years. They are serious hobby dancers and especially enjoy dancing canyengue.
As well as being the organisers of the festival, they will be teaching beginner workshops over the course of the weekend. They first performed at the Cheltenham Town Hall as part of the Cheltenham International Dance Festival in 2013 and were so smitten by the atmosphere and the quality of the floor that they decided there just had to be a tango festival there. The rest is history!
Together with Janet Earl, Adrian has run Tango Cheltenham for nearly twelve years, during which time, they have seen tango really take off in the surrounding areas, some of it as a direct consequence of their own teaching.