21st - 23rd June 2019
Cheltenham Town Hall, UK
Tango Show at the Cheltenham International Tango Festival
As part of the Cheltenham International Tango Festival, we are offering non-dancers the chance to come and watch and listen.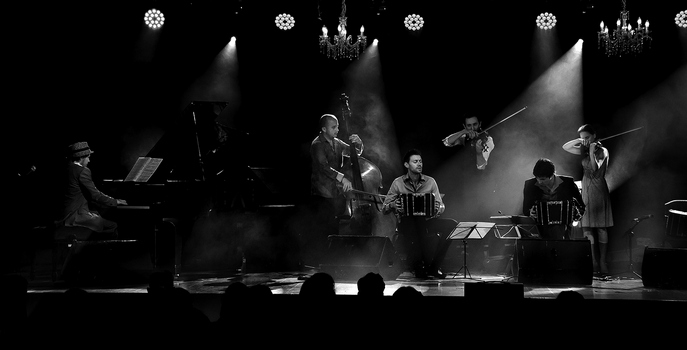 Our event is on Saturday 30th June 2018 from 8.30pm to 2.00am and non-dancers are welcome to come and watch our guests dancing the tango all evening.
Much of the music for the evening is provided by our DJ Elisabetta Piro, then from around 10.20 to 11.00, we have a live tango sextet, Roulotte Tango from France with singer Aureliano Marin. They will play again from around 11.20 until midnight.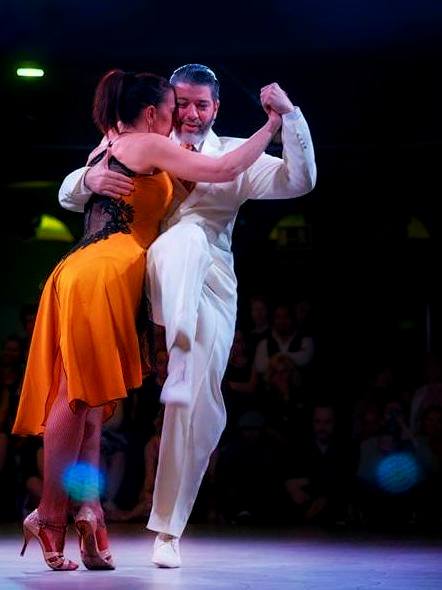 Between the two sets from Roulotte Tango, we have a superb show-style performance of Argentine Tango from Graciela Guerriera and Osvaldo Perez, two Argentines now based in Barcelona and owners of La Yumba tango club there. Graciela and Osvaldo specialise in some of the early classic forms of tango and invariably put on an excellent show.
To book the package, go to our non-dance booking page.The evening costs £25 and this includes free entrance for two people to one of our regular Tuesday classes.
Of course, if you think you would rather have a go for yourself, then you may wish to consider one of our beginner packages instead!