16th - 18th July 2021
Cheltenham Town Hall, UK
Teachers at the CITF for 2020
We are pleased to once again welcome a selection of high quality dancers to our festathon to teach and perform for us.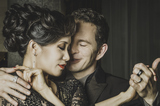 Michelle
Marsidi

and Joachim

Dietiker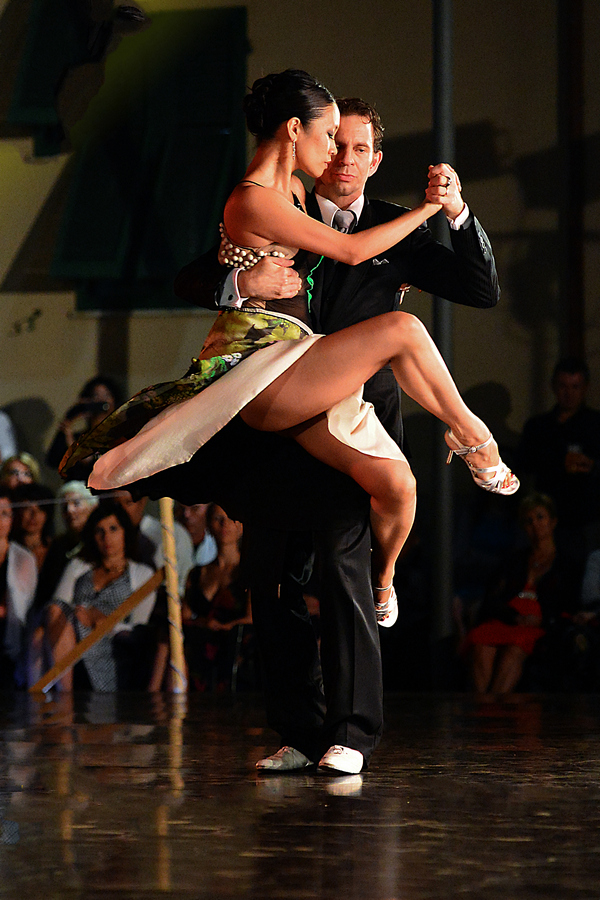 In their teaching, Michelle and Joachim strive to create a sensitive, vibrant and unique connection within the couple and with the music. With useful exercises and imagery, precise technical explanations and body mechanics, as well as an open flow of energy and ideas, they aim to find freedom and pleasure in movement and expression.
They have a profound understanding of movement from having studied Gyrotonic®, Feldenkrais®, contact improvisation, classical and ballroom dancing. Michelle and Joachim are also certified body and movement therapists in Rolfing® Structural Integration.
They give intensive Immersion Seminars as well as Tango Holiday Seminars in lovely vacation locations. Both speak multiple languages and have taught classes in German, English, French, Spanish and Italian.
They are regularly invited to perform and teach at many prestigious events and festivals, including Basel OsterTango Festival organized by the Tango Schule Basel, Melbourne Tango Festivalito, Catania Tango Festival, Workshop Milonga Sevilla Festival, Toronto Tango Festival, Tango Emotion Festival, Aix-les-Bains Tango Festival, Tango Europe Festival in Berlin, Korea International Tango Festival, England International Tango Festival, Cheltenham International Tango Festival, TangoFest Dresden, TangoTageHalle, International Tango Meeting in Sardinia, Les TangoFolies de Lausanne, International Tango Festival Rovinj Croatia, the Tango Spirit Festival organized by Tangotanzen macht schön and alma en vuelo, Cosenza Tango Festival, Elba World Tango Festival, Fyns Tango Festival in Denmark, ARTETANGO Festival and Festival Tango Alive in France and special tango events in Germany, Italy, France, the Czech Republic, Romania, Russia, the Netherlands, UK, Croatia, Finland, Norway, USA, Canada, New Zealand, Singapore, Australia, Indonesia, South Korea and Japan.
It is a few years since Michelle and Joachim were last in the UK and we are delighted that their next visit will be to the Cheltenham International Festathon
You may wish to join thousands of students worldwide wo subscribe to their YouTube Video Channel, where they post many videos of past classes and shows.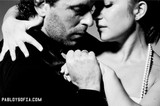 Sofia
Saborido

and Pablo

Inza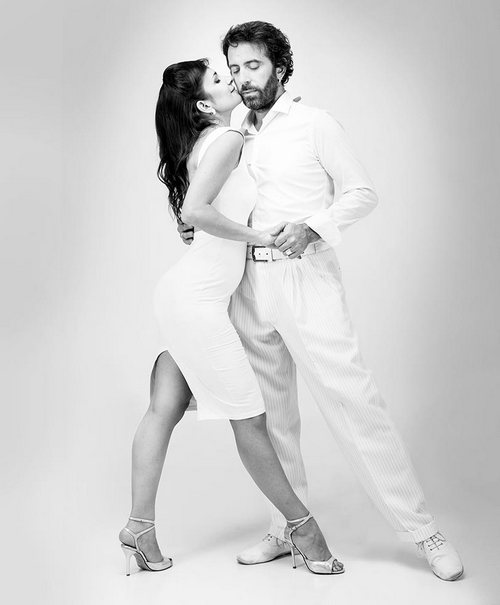 Pablo Inza
Pablo Inza (Buenos Aires) is well-renowned in the world of tango for his synthesis of traditional and contemporary styles. Recognized for his creativity, he is constantly trying to push the boundaries of tango. His great analytical skills and the relationship he establishes between movement and music make him an excellent pedagogue. At once both simple and complex, he builds his dance from a very fine connection. Pablo is frequently invited to major European and North American festivals and has traveled the world since 1999 as a choreographer, dancer and tango teacher.
Pablo is a dancer, choreographer, director and teacher of tango. He has a background in contemporary dance, theatrical interpretation and staging, and began learning tango in 1992 with "amateur" milongueros as well as with prestigious maestros. He participates as a dancer and choreographer in many tango shows both in Argentina and internationally. Since 1999 he has been invited to teach at the most prestigious festivals. As a director, he created: Radio Cabulero (at the Bergen International Festival 2002, in Norway), El arte de amar (Tangomagia VI 2003, in Holande). In Buenos Aires he directed El camión (2001-02), Matambre (2003), Metrónomo (2004), Living (2008) and En el abrazo (2012). Between 2004 and 2009 he was director and artistic director of Cambalache (a festival that merges tango with theatre and contemporary dance). He is also one of the creators of Práctica X (2004-2014) which has been among the busiest prácticas of Buenos Aires.
Sofia Saborido
Sofia Saborido (Buenos Aires) is a delicate and intense dancer - a jewel of the new generation of dancers. With a high quality of movement and musical richness, she builds dance from a refined and sensitive connection. Much appreciated for her pedagogy, she has been teaching throughout Europe since 2006 in workshops, seminars and tango festivals.
Sofia is a dancer and tango teacher with extensive training in theatre, classical dance, modern and jazz. She is Enrique Saborido's granddaughter (dancer, musician and composer of very famous tangos like La Morocha and Felicia among others). She first discovered tango at the age of 10. At 12, she joined the young tango ballet La Plata. In 2000 she participated as a dancer in the dinner show La Cumparsita and on Sundays in the Plaza Dorrego show in Buenos Aires. In 2006 she won fourth place at the tango championships in Buenos Aires. Between 2009 and 2010 she participated as a dancer in the French show Tango Argentique presented at the Avignon theatre festival. Since 2006 she has developed an intense pedagogical activity in Europe, being invited to teach in France, Italy, Germany, Switzerland.
Sofia and Pablo
Pablo and Sofia have made a name for themselves in the world of Argentine tango through many years of teaching and demonstrations in Argentina, Europe and often in the rest of the world. They have found Europe to be their second home and they are maestros who feel at home everywhere. Their round-trip journeys between Argentina and Europe and their expert view of the tango movement in general are invaluable. They are fine teachers, dancers performers, choreographers, actors, etc ... two complete artists who joined in 2013 to form today one of the most popular couples of Argentine tango.
We feel very lucky to be able to bring them to you for 2020's CITF.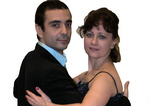 Jolanta
Dickson

and Bassem

Fakhfakh
Bassem Fakhfakh
Bassem is a passionate dancer who came to tango from the world of Latin American and African dances such as slsa, bachata, yoruba and merengue.
Since 2006, Bassem has dedicated himeself solely to tango. He started teaching in Bristol in 2013 and since 2017 has been teaching tango in Toulouse, France.
Bassem continually seeks to improve himself as a tango dancer and teacher and has trained in Buenos Aires from tango masters such as Mabel Alvrez, Lionel Mendieta, Matias Batista Aleman and Horacio Godoy, Gustavo Naveira, Joe and Lucila Corbata.
In his tango, Bassem focuses on the quality of the embrace, the interpretation of the music and different techniques to enable the dancer to explore different pillars of tango.
Jolanta Dickson
To dance is to breathe, to let your soul enjoy the music ...
Ever since Jolanta can remember, she has wanted to dance. Her first "performance" was at her parent's New Year's party when she was five years old. Then, several years passed with countless nights at discos, nightclubs, a few classes in ballroom and salsa, until in 2007, she discovered tango. She quickly fell in love with the sensual tango - you may even say addicted.
Jolanta's tango journey started in Cheltenham, where she learned her first steps. However, learning the basiscs was never going to be enough, so she has worked to improve and to study this complex and multi-dimensional dance.
She has tried to pick up the best from such masters as Juan Manuel Acosta, Alejandra Mantiñan, Gustavo Rosas and Gisela Natoli, Yanina Quiñones and Neri Pilu, Sofie Martinez and Julia Uruty to name but a few.
Jolanta loves dancing canyengue, which she has studied with Graciela Guerriera and Osvaldo Perez.

Jolanta
Dickson

and Adrian

Barsby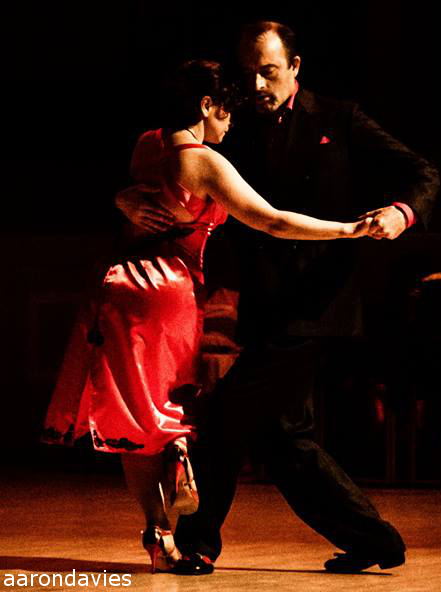 Jolanta and Adrian are both serious hobby dancers and especially enjoy dancing canyengue.
They have studied under many great tango dancers, with Graciela Guerriera and Osvaldo Perez being their mentors in the world of canyengue.
As well as being the organisers of the festival, they will be teaching a canyengue workshop over the course of the weekend. They first performed at the Cheltenham Town Hall as part of the Cheltenham International Dance Festival in 2013 and were so smitten by the atmosphere and the quality of the floor that they decided there just had to be a tango festival there. The rest is history!
Together with Janet Earl, Adrian has run Tango Cheltenham for over fifteen years, during which time, they have seen tango really take off in the surrounding areas, some of it as a direct consequence of their own teaching.